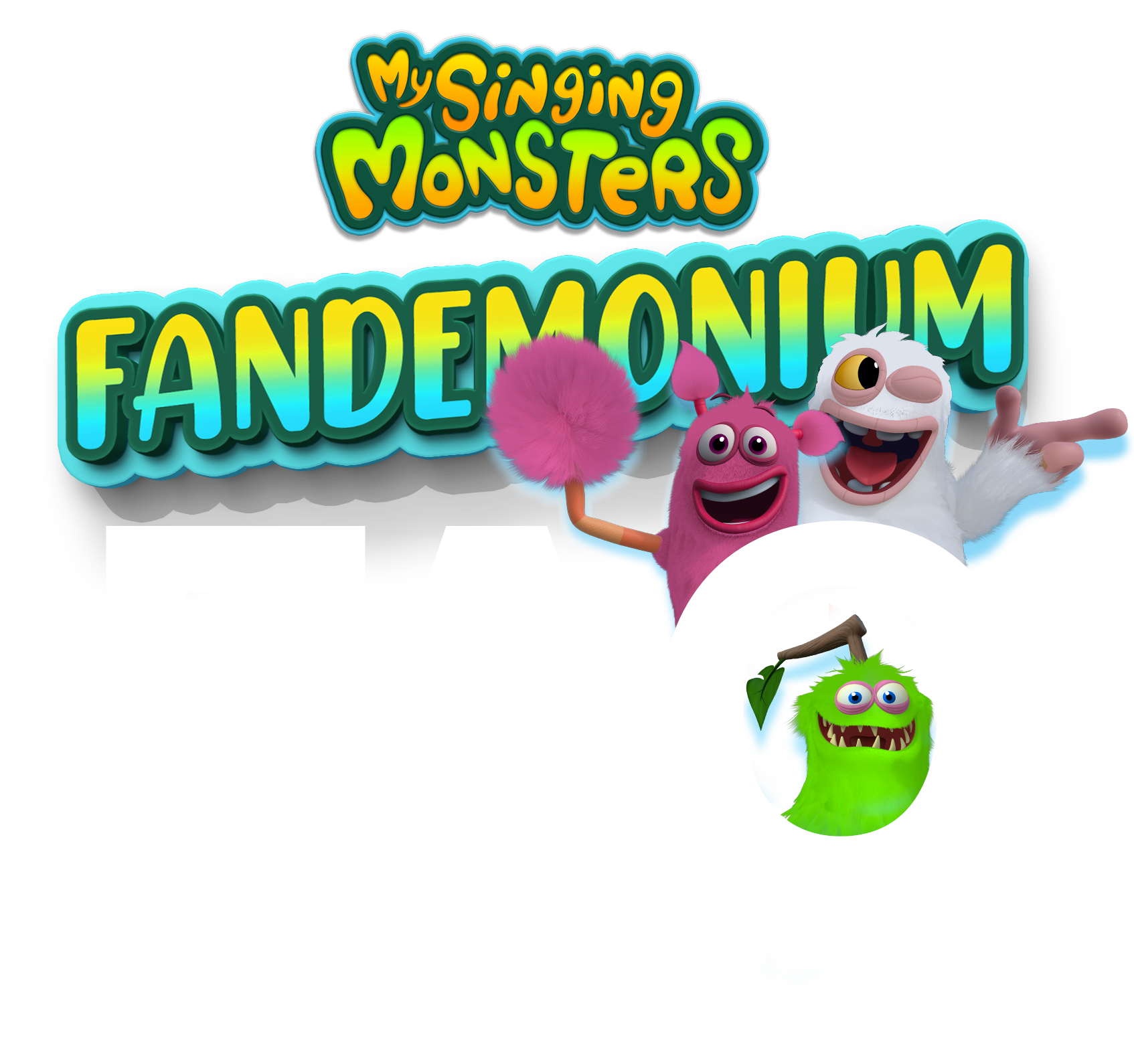 My Singing Monsters: Fandemonium is a LIVE, INTERACTIVE VARIETY SHOW…a first of it's kind never-before-seen way to watch, talk and connect with Mammott, PomPom, and Furcorn in a revolutionary new format.
Have you ever wondered what it would be like to observe a living, breathing inhabitant of the Monster World up close? Well, now is your chance! Fandemonium lets you experience My Singing Monsters from their POV! They are here to answers your questions, review your Monsterpieces, and drop exciting Monster challenges. How cool is that!
Is this a Big Blue Bubble Show?
The show is produced by our partners Wind Sun Sky Entertainment, an awesome multi-platform animation studio. We've collaborated with them throughout the shows development and production to bring our characters to life in a way we are very excited about!
Where and when can I tune in?
It's interactive! How can I participate during the show?
To start, simply tune in during the LIVE broadcast on YouTube or Facebook to join in on the fun! Using the comment section you can show your Monster love, vote on topics and answer the Monsters when they ask for your help. You can also chat about the fun announcements with other viewers and learn more about the My Singing Monsters Game.
Comments posted in the chat will be selected at random to be profiled during the show.
How can I participate between broadcasts of the show?
Before and after the show, there are lots of ways to participate on social media using #msmFandemonium
QUESTIONS: submit your questions to the Monsters. If selected, yours may be answered on the next broadcast! #msmFandemonium
ART: take-on the weekly art challenge given by the Monsters or feel free to follow your own inspiration. We'll always be on the lookout for new artistic creations to feature on the show. #msmFandemonium

What is the new song FanDeMoNiuM, where can I find it and what should I do with it?
"FanDeMoNiuM" is the new song the Monsters created to celebrate the show. It's available on all our My Singing Monsters social media platforms but it is on TikTok where we really want you to play by Dueting us.
We want you to add your own music and vocals to the song as well as your dance improvisations. Submit a video of yourself singing and dancing to #msmFandemonium and you could be selected to appear in the music video's world premiere in the last broadcast of the show scheduled for April 30th, 2021
Can you re-watch previously aired streams?
Don't worry if you miss a stream, Fandemonium will be accessible to watch immediately after it has aired! Never miss any exciting moment or announcement. Subscribe to our My Singing Monsters channels to be notified whenever we go live or a new video is uploaded. You can also subscribe to the newsletter on the MSMFandemonium website for special announcements at msmfandemonium.com
How long is each show's episode?
Each episode will be around 15 minutes in length, depending on topics covered that week. Since it is live and interactive we have lots more flexibility than a traditional linear show.
Will we be able to ask the Monsters questions during the show?
The Monsters will respond to your comments throughout the show when they ask for your participation. If you have a specific burning question, please submit it to #msmfandemonium and if selected, we'll answer it during the next broadcast.
What languages will the show be in?
Fandemonium is an English-only stream.
Is this the same as "Those Singing Monsters"?
No. This is a brand new show in a totally different style.
Is this replacing My Singing Monsters Live?
Fandemonium is a new way to interact with My Singing Monsters. Based on the enthusiasm shown during My Singing Monsters Live, this 3D, live, interactive adventure gives you ways to learn new information about My Singing Monsters in a unique way.
Why do the Monsters look different?
Some minor artistic changes have been made to the Monsters based on the technical approach we are taking to produce the show in real-time using motion-capture technology that allows for a fun and smooth presentation in this revolutionary new format.